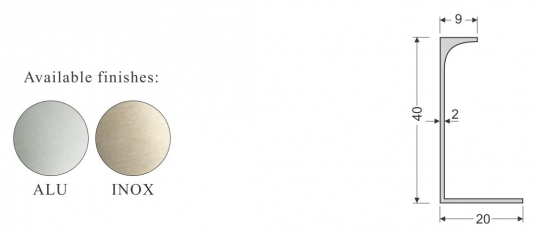 FLU9/40 profiles are available in pieces 3 or 3,5m long.

These profiles can be custom-made. We can:
- cut the profiles,
- mill them (up to 5 cm).

We finish side surfaces so that they are ready to assemble.

When you order the handle we need the following information:
- the total length of the profile-handle,
- if you want milling or not (we mill the profiles like in the picture below, the radius is 5 mm; there are two options - 3 or 5 cm),
- the thickness of the door,
- holes for assembly - how many and where you want them.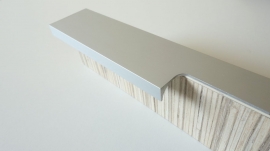 Click to enlarge.